A shift kit is a great way to improve the performance of your 4l60e transmission, but there are a number of things to consider before installing one. When most people think of installing a shift kit, they have the notion that their car will have violent and jarring shifts.  While this can be achieved if you desired, the fact of the matter is that a shift kit in your 4l60e will not only benefit you, but improve the way the transmission works.
What Does A Shift Kit Do For A 4l60e?
Adding a shift kit to your 4l60e equipped car, truck, or SUV will help correct and improve the lazy shifting that the 4l60e is somewhat known for in factory form.  Properly installed shift kits will make all shifts more firm and quick without making it feel like you got hit by a train.  Similar to a corvette servo upgrade, this may help prolong your transmission's lifespan by reducing the amount of  slip between shifts.  This is highly recommended in performance or towing applications.
What's the Best Shift Kit For A 4l60e
With how common the 4l60e is and the popularity of retrofitting classic cars with modern transmissions, there are a number of 4l60e shift kit options.
The most popular 4l60e shift kits include: 
Both kits will make a dramatic difference in how your 4l60e shifts and performs.  Both come as complete kits wit installation instructions. 
TransGo 4l60eHD2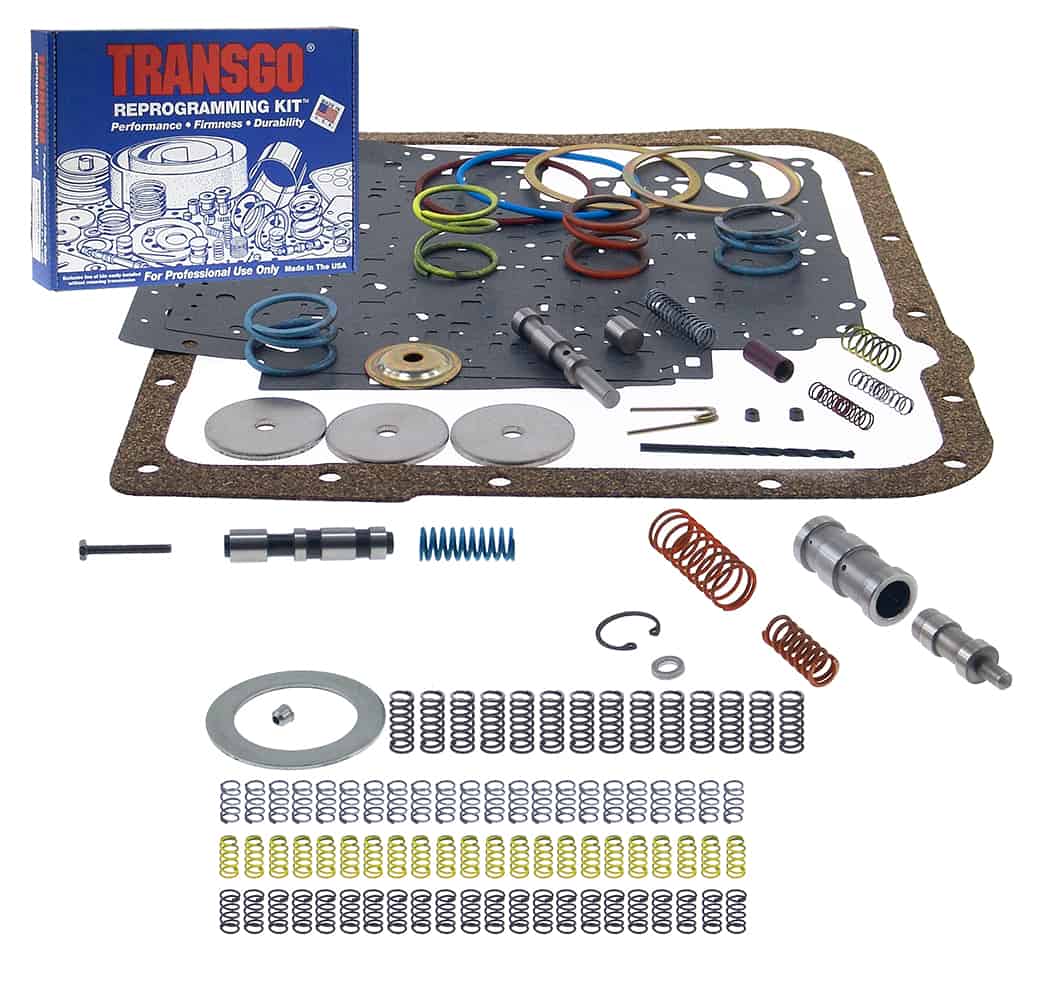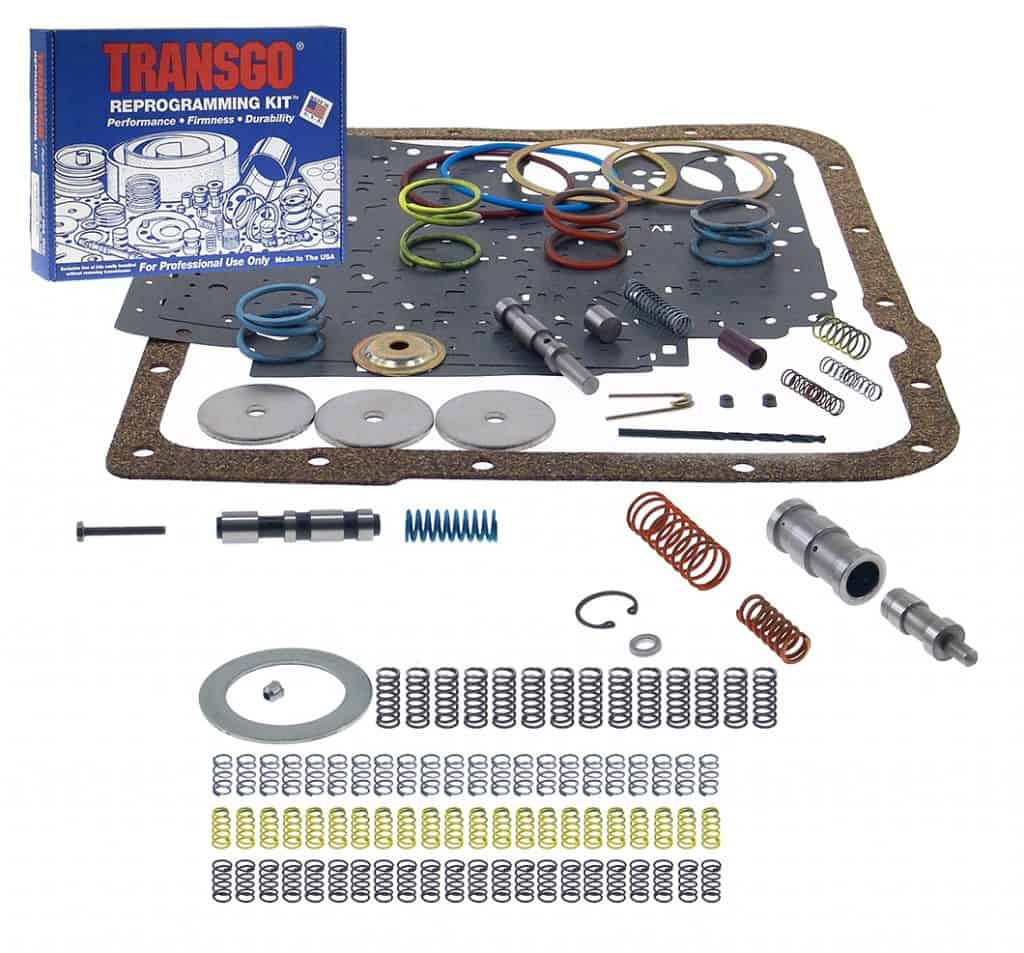 TransGo is arguably the leader in the shift kit game, and rightfully so. Their kits are extremely high quality and produce reliable results without breaking the bank.  The kit includes all the parts you'll need for a few different transmission shift improvements ranging from an upgraded stock feel to what users may call a race oriented feel.  
The TransGo 4l60e HD2 has complete instructions for the DIY user that are easy to follow. 
TransGo HD2 4l60e Shift Kit Reviews
"The transmission had 122,000 miles on it and felt sloppy and slipped out of overdrive, installed the HD2 kit and it shifts perfect now."
"This was extremely easy to install the directions were comprehensive and easy to read and understand and the pictures were great"
Sonnax Performance Pack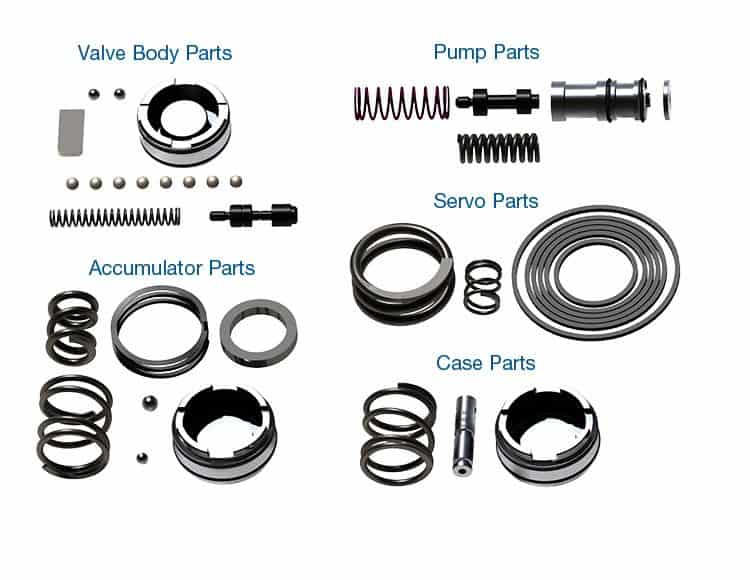 The Sonnax Performance Pack (HP-4l60e-01) is more of a "shift improvement" kit as opposed to a traditional shift kit.  However, this does not mean it is any less effective. The Sonnax Performance Pack is a great upgrade for any heavy duty or performance oriented vehicle. All of the components in the HP-4l60e-01 Performance Pack work in conjunction to fine tune transmission line pressures, accumulator and shift calibration.  
Overall, the Sonnax Performance Pack is a great way to improve the performance of your 4l60e with quicker, more firm shifts under any load. 
Sonnax Performance Pack Reviews
"I used this along with some other sonnax products to rebuild my 4L60E. I couldn't be happier with the results. Car shifts great."
"This is not a shift kit like days old. It will give you fast crisps shifts and when you got your foot on the fun pedal"
4l60e Shift Kit Installation
When it comes to installing a shit kit in your 4l60e, it can be tricky for someone whos never done the install before.  While there are detailed instructions, things can still be confusing.  However, there are plenty of guides and resources available to help you correctly install your shift kit. 
There are various components that can be used to make the kit work differently depending how you set it up. 
This video does a great job of going over the TransGo HD2 kit, and how to properly install it in your 4l60e.
4l60e Shift Kit Before & After