4l60e Transmissions & Info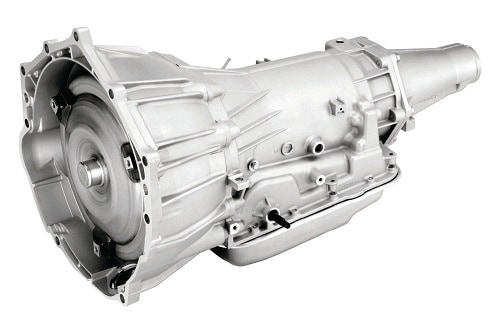 CPT 4l60e offers the best prices on both new and used 4l60e transmissions. Whether you are looking for a brand new transmission for your next project or a usable core to learn how to build your first transmission, we can help. 
Our team works with the best in the industry to provide you with the highest quality 4l60e transmissions at prices that won't break the bank. Find your next transmission today!
What Vehicles Have A 4l60e Transmission?
The 4l60e transmission can be found in many mid 90's to mid 2000's GM cars, truck, vans, and SUV's.  The 4l60e comes in either a 4 wheel drive (4×4) or 2 wheel drive (2wd). 
Since there are so many vehicles that utilized the 4l60e, it's easy to find many used transmissions in great shape, or plenty of experienced transmission builders to either rebuild your existing transmission or to supply a re manufactured unit. 
Over the years the 4l60e has proven to be a durable transmission in many daily driven applications, and can be quite capable of handling some power when built right. 
Overall, the 4l60e is a great transmission that is readily available at an affordable price.
Buick Rainier 2004-2007
Buick Roadmaster 1994–1996
Cadillac Escalade 1999-2000, 2002-2005 (models with LM7/5.3L V8 Also with 6.0 LQ9)
Cadillac Fleetwood 1994–1996
Chevrolet Astro 1993-2005
Chevrolet Avalanche 2002-2008
Chevrolet S-10 Blazer 1994-2005
Chevrolet Camaro 1994–2002
Chevrolet Caprice 1994-96
Chevrolet Colorado 2004-2012
Chevrolet Corvette 1994–2004
Chevrolet Express 2003-2012
Chevrolet Impala SS 1994–1996
Chevrolet S-10 1994-2005
Chevrolet Silverado 1500-2500 (2500 with 6 bolt axle pattern)
Chevrolet C/K SUV,Truck 1993-2000
Chevrolet SSR 2003-2006
Chevrolet Suburban
Chevrolet Tahoe
Chevrolet TrailBlazer 2003-2009
GMC Canyon 2004-2012
GMC Envoy 2003-2009
GMC Jimmy 1993-2005
GMC Safari 1993-2005
GMC Savana 2003-2013
GMC Sierra 1500-2500 (2500 with 6 bolt axle pattern)
GMC Sonoma 1994-2005
GMC Yukon
GMC Yukon XL Denali
GMC Vandura 1993-1996
Holden Commodore 1993–2012
Holden Monaro 2001-2006
Holden Caprice 1994–2008
Hummer H3
Oldsmobile Bravada
Pontiac Firebird 1994–2002
Pontiac GTO 2004
Saab 9-7X 2005-2009
Isuzu Ascender 2007