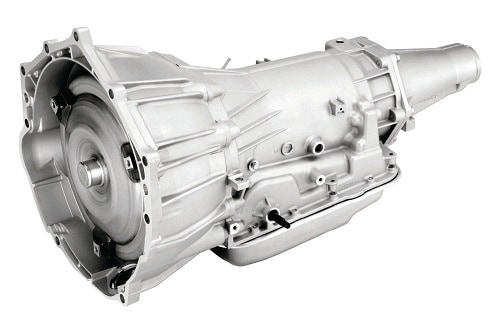 CPT 4l60e can help you find the best prices on both new and used 4l60e transmissions. Whether you are looking for a brand new transmission for your next project or a usable core to learn how to build your first transmission, we can help.
Our team works with the best in the industry to provide you the information to find or build the best 4l60e transmission at prices that won't break the bank. Find your next transmission today!
What Vehicles Have A 4l60e Transmission?
The 4l60e transmission can be found in many mid 90's to mid 2000's GM cars, truck, vans, and SUV's.  The 4l60e comes in either a 4 wheel drive (4×4) or 2 wheel drive (2wd). 
Since there are so many vehicles that utilized the 4l60e, it's easy to find many used transmissions in great shape, or plenty of experienced transmission builders to either rebuild your existing transmission or to supply a re manufactured unit. 
Over the years the 4l60e has proven to be a durable transmission in many daily driven applications, and can be quite capable of handling some power when built right. While they are certainly capable when built right, the GM 4l60e transmission is not the best option when used in high horsepower drag racing or street applications when the vehicle is heavy.
Overall, the 4l60e is a great transmission that is readily available at an affordable price.
Buick Rainier 2004-2007
Buick Roadmaster 1994–1996
Cadillac Escalade 1999-2000, 2002-2005 (models with LM7/5.3L V8 Also with 6.0 LQ9)
Cadillac Fleetwood 1994–1996
Chevrolet Astro 1993-2005
Chevrolet Avalanche 2002-2008
Chevrolet S-10 Blazer 1994-2005
Chevrolet Camaro 1994–2002
Chevrolet Caprice 1994-96
Chevrolet Colorado 2004-2012
Chevrolet Corvette 1994–2004
Chevrolet Express 2003-2012
Chevrolet Impala SS 1994–1996
Chevrolet S-10 1994-2005
Chevrolet Silverado 1500-2500 (2500 with 6 bolt axle pattern)
Chevrolet C/K SUV,Truck 1993-2000
Chevrolet SSR 2003-2006
Chevrolet Suburban
Chevrolet Tahoe
Chevrolet TrailBlazer 2003-2009
GMC Canyon 2004-2012
GMC Envoy 2003-2009
GMC Jimmy 1993-2005
GMC Safari 1993-2005
GMC Savana 2003-2013
GMC Sierra 1500-2500 (2500 with 6 bolt axle pattern)
GMC Sonoma 1994-2005
GMC Yukon
GMC Yukon XL Denali
GMC Vandura 1993-1996
Holden Commodore 1993–2012
Holden Monaro 2001-2006
Holden Caprice 1994–2008
Hummer H3
Oldsmobile Bravada
Pontiac Firebird 1994–2002
Pontiac GTO 2004
Saab 9-7X 2005-2009
Isuzu Ascender 2007
Are All 4l60e Transmissions Interchangeable?
While the 4l60e was found in a wide range of vehicles for its nearly 20 year production run, not all 4l60e transmission are interchangeable.  There are a few critical things to understand when it comes to 4l60e interchangeability such as:
Input shaft size
Bellhousing 
Case – 1 or 2 piece with removable bellhousing 
Tailshaft and Housing – 2wd or 4wd
What Is The Difference Between the 4l60 and 4l60e
The 4l60 and 4l60e transmissions share a number of similarities while having plenty of differences.  Both transmissions originated from the 700r4 transmission which like the 4l60 family, was a 4 speed automatic in mild GM car, truck, and suv applications for many years.
The biggest difference between the 4L60 and 4L60E is how both are controlled. For 4L60E control comes from a computer. For the 4L60, control comes form a TV cable.  With one being controlled by computer and the other not, there are compatibility issues that the two have.
If you tried to put a 4L60E transmission in the place where a 4L60 once resided, you will need to buy an aftermarket transmission controller so that you can control it.
Similarities Between The 4L60 and 4L60E Transmissions 
While, the 4L60 and the 4L60E have some differences, they share some similarities including:
Bellhousing bolt pattern
Transmission pan
Length
Same gear ratios 
Same number of gears
How Many Gears Does A 4l60e Have?
The 4l60e has 4 forward gears, 1 reverse gear. Forward gears can be engaged manually, but are electronically controlled to shift based on engine RPM, throttle position, and vehicle speed.
What Does 4l60e Stand For?
The meaning of the 4l60e is derived from having "4" forward drive gears, "L" for longitudinal installation, "60" explains the light to medium duty use based on its 6,000 pound gross vehicle weight capacity (GVW), and "E" for being electronically controlled via the powertrain control module (PCM).  The 4l60e shifts based on throttle position (TPS sensor data), vehicle speed (VSS data), and other key engine sensors.